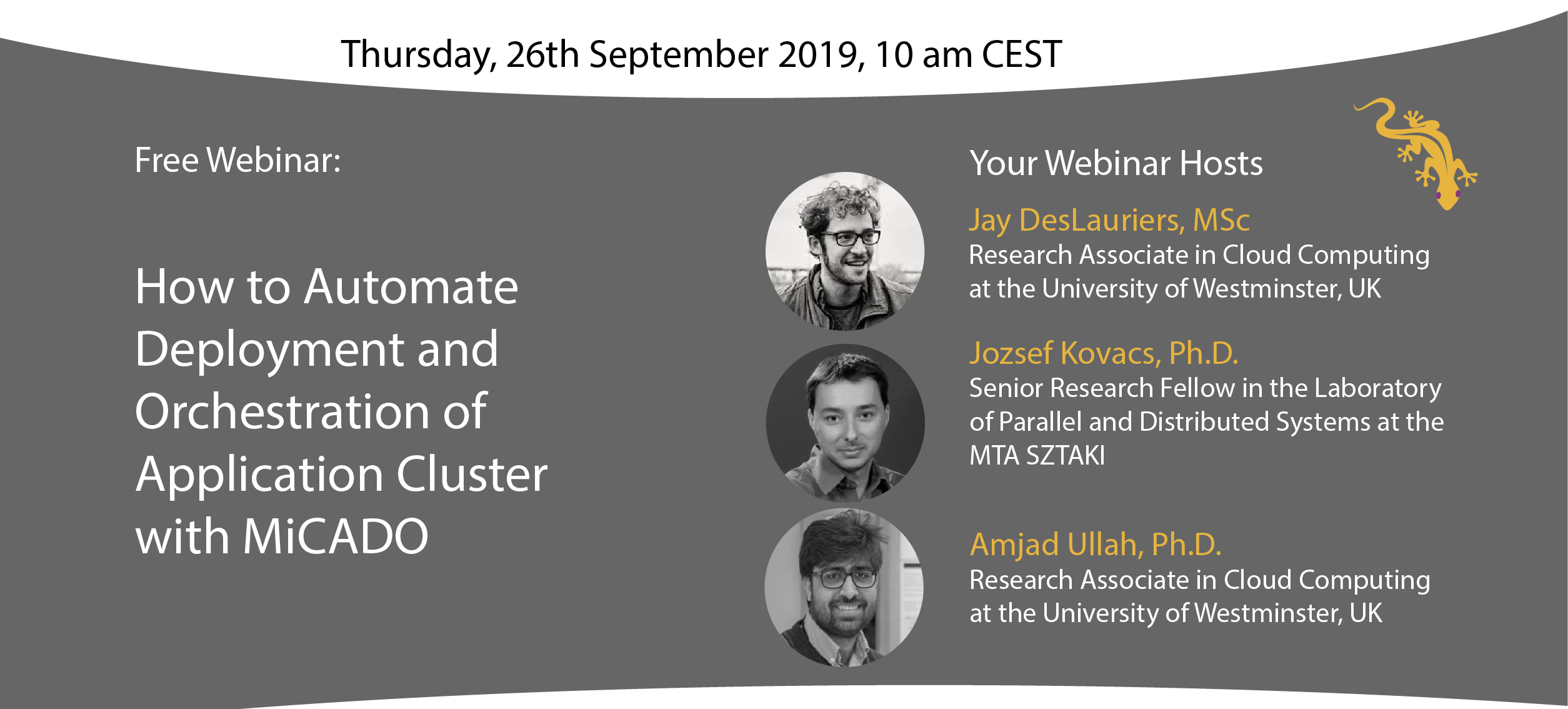 Register today for the MiCADO webinar and meet up with MiCADO's developers! Get insights about MiCADO, how to develop cloud native applications and  discover industrial demonstrator hands-on session. The webinar will be organised via WebEx and takes approximate up to 1 hour.
The meeting room will opened at 9:30am on the 26th of September 2019. Click on the button "Bring me to the meeting" to directly enter the Webex meeting area.
MiCADO is a modular framework aiming to auto-scale and orchestrate application cluster at the level of application without changing the applications code, it allows to accommodate high peak loads while also optimising resource consumption by auto-scaling at the levels of virtual machines and Kubernetes deployments.
Webinar Agenda:
MiCADO special unique features
cloud-native app development
Industrial Demonstrators (hands-on session)
To join the webinar you can create a free basic account on www.webex.com. If there are any problems occuring, feel free to contact Liza, she is going to assist you in the best possible way.
Components utilised in the MiCADO framework:
Docker Engine
Kubernetes
Occopus
(to scale VMs)
Prometheus
(for monitoring)
COLA in-house developed Policy Keeper
(to perform decision on scaling)
Submitter
(to provide submission endpoint)