Newsroom
Press | Events | Download Area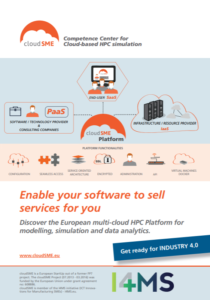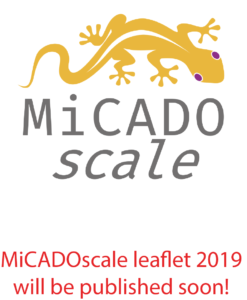 "MiCADOscale leaflet 2019"
Deadline extended! Did your #SME / mid-cap participate in @FortissimoPro, @EU_Cloudflow, @lashare_eu, @INTEFIX_EU @EuRoCproject @APOLLO_Agri, @ReconCell, @BEinCPPS, @H2020_HORSE, @MIDIH_EU, @CloudiFacturing, @L4MS_EU or @amable_eu #EU Project? Apply now! https://t.co/cNQPIGURhd
I4MS
@I4MS_Europe
URGENT: Due to the large number of applicants submitting proposal in the I4MS #DistuptorsAwards2019, we postpone the deadline till Monday 16th of september 2019 at 17. CET.

@CloudiFacturing @amable_eu @L4MS_EU @MIDIH_EU

#hpc #cloudcomputing #iot #CPS #3Dprinting
Save the Date for the 2019 Innovation & Manufacturing Brockerage Event November 6th – 7th, 2019. Registration will open soon at the event website, where the agenda will also be available. For more info, visit our community at: https://t.co/XafbfUD9jc
Load More...