Software Distribution 4.0
sustainable - fast - smart
Nowadays, there is no longer a need for companies to set up local soft- and hardware, you can simply provide your software services in customized portals or in the AppCenter connected to cloud- and high performance computer (HPC) data centers (Software Distribution 4.0). Instead of using a local installation on your own computer, you are able to set up virtual machines with the required physical characteristics to run your software services seamlessly - without reducing the computional power of your local computer.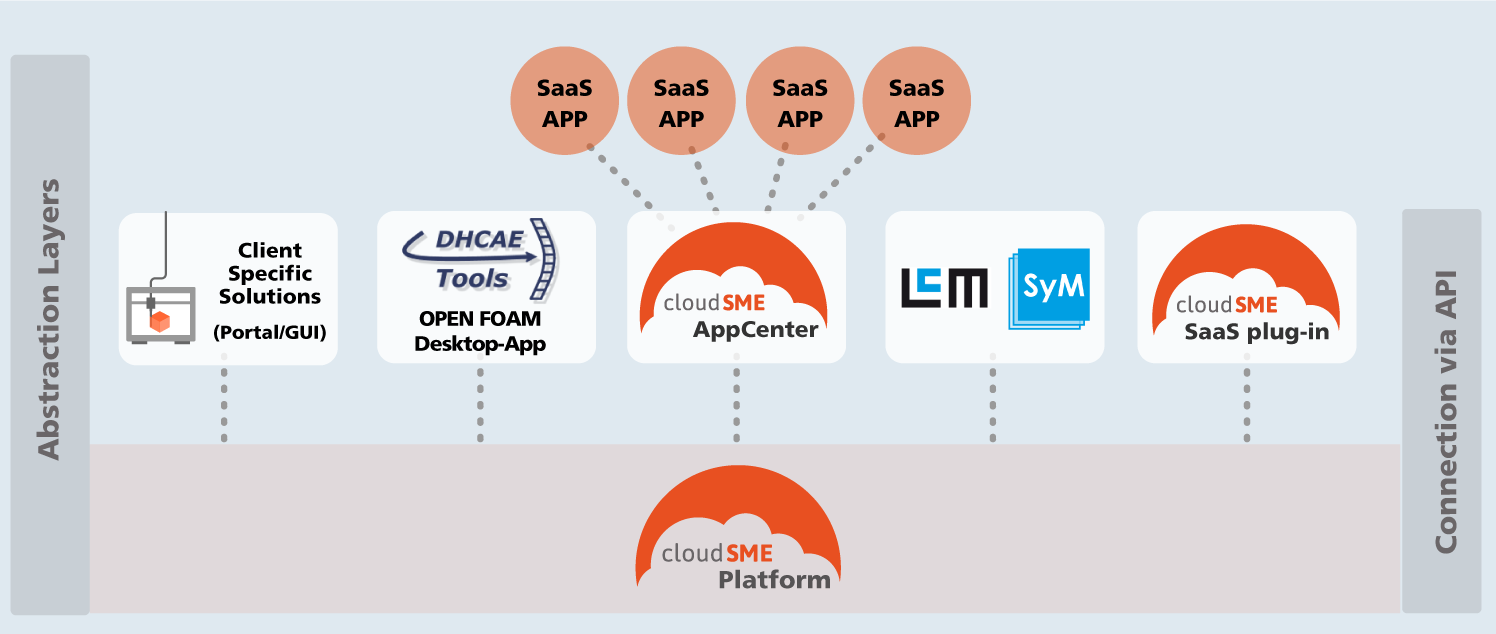 The cloud- & HPC services are build up on the closed-source multi-cloud platform, which technology was developed in an European Research Action, cloudSME project.
Software Distribution 4.0 Services
SaaS AppCenter One-Stop-Shop - make software accessible for your employees, students, scientists and other potential end-users! All functionalities of the multi-cloud platform as well as administration, different business models & user level.
Client-specific development
Development of portals including accounting, user management and software maintanance cycle and GUI desktop applications with HPC and cloud computing resources on demand - perfectly shaped for your needs.
WordPress websites can be easily extended with our in-house developed SaaS Plug-In, which supports batch-jobs on demand. In order to use the plug-in you need a ragistered account - if you do not have one, please register on the cloudSME platform.