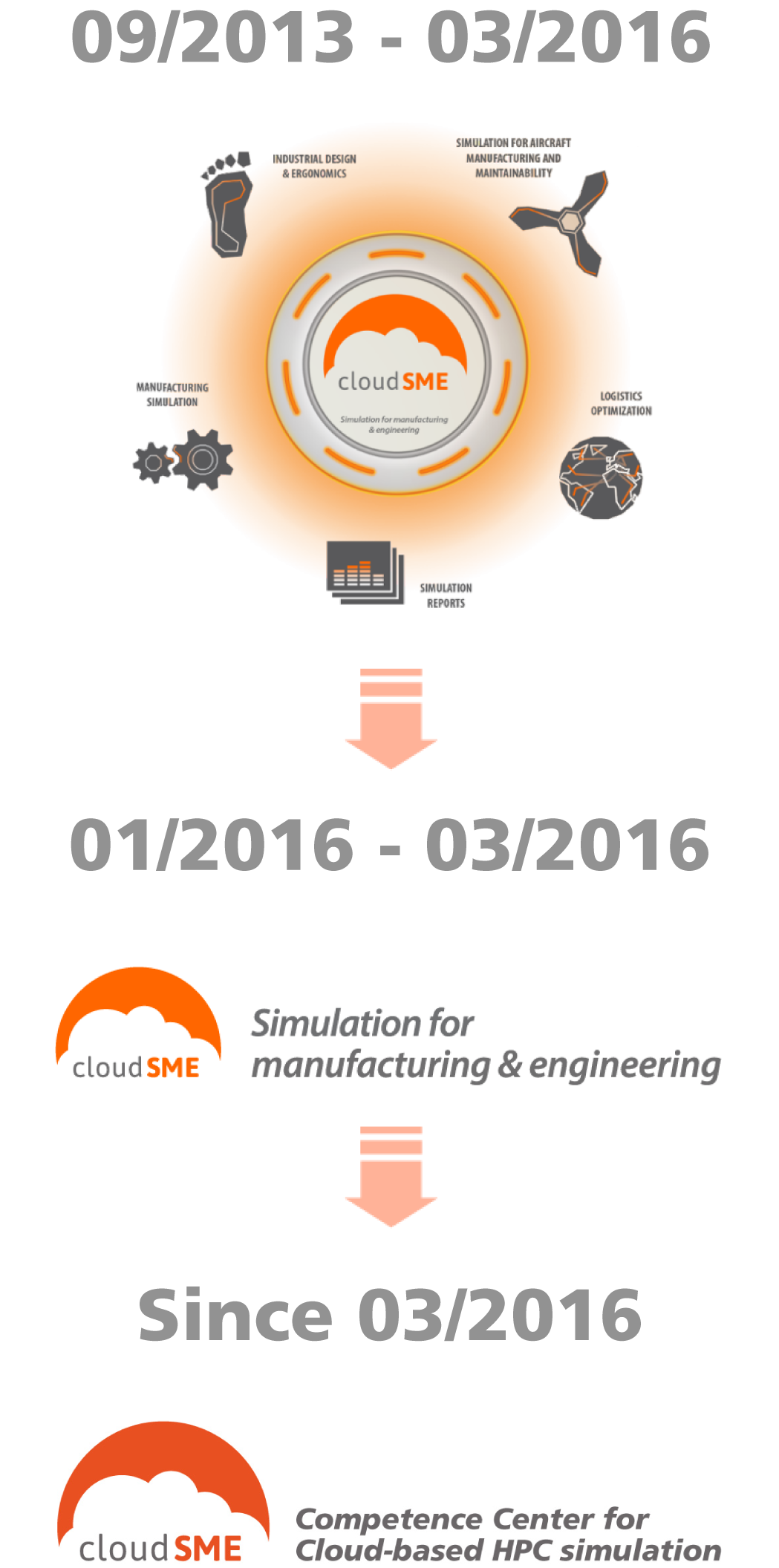 16 partners started the cloudSME project (FP7) under the coordination of the University of Westminster. Aim of the project was to support end user companies to utilise customized simulation application in
the form of Software-as-a-Service (SaaS) by using cloud- & HPC reosurces.
The cloudSME platform/Appcenter was developed in the cloudSME project in order to particularly support small and medium-sized companies in the up-take of expert simulation technology by making it easily available in the cloud.
The cloudSME project was funded by the European Union under grant agreement No: 608886
Founding process started in 01/2016 in order to provide the developed technology to SMEs that can benefit from it. cloudSME UG is registered in Duisburg, Germany - our shareholder are former project memebers from all over Europe.
Nowadays, cloudSME UG has its headquarter in Duisburg in the Technology Center of Duisburg as an independent Cloud Technology Provider. The base component of our cloudSME technology is a multi-sided cloud HPC platform for the execution of compute-intensive applications on different clouds and widely automates user-, software-, resource-, job- and invoice management.