Private Cloud Portal -
takes services to a new level
The CloudPortal software platform makes it easy to securely provision complex, compute-intensive software and activates the required virtual machines and clusters. We have developed the Cloud Portal based on the Cloud Broker Platform and each Cloud Portal acts as a single account with the Cloud Broker Platform (accumulates costs of several accounts to one invoice).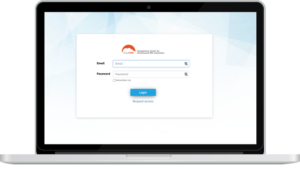 Hybrid, transparent, stable. Our partners' profit.
Our partner Linz Center of Mechatronics GmbH gave with their software "SyMSpace" the impulse for the development of the "Cloud Portal Technology", to execute cluster computing on demand and to simplify the management of software licences and user rights (locking /unlocking features and resources for users) within one single "SyMSpace Portal". The SyMSpace enables the combination of all necessary steps of modelling, calculation and simulation in one workflow with interfaces for any engineering tools.
User Roles
Newbie, Expert, Staff, Partner, Admin - the Cloud Portal operator can assign different rights to users via its user role depending on the experiences, skills and authorisation of a person. It differentiates the level of complexity and accessibility of software features and flavors, available compute resources, and if needed, pre-configured instances and cluster that can be executed with a simple mouse click.
Cloud Portal Hosting
We believe in experts for hosting, so our technologies are designed to be flexible and can be deployed in various environments. The CloudPortal can be self-hosted on your own server or deployed in a data centre. For this purpose, a small Linux server is basically sufficient.