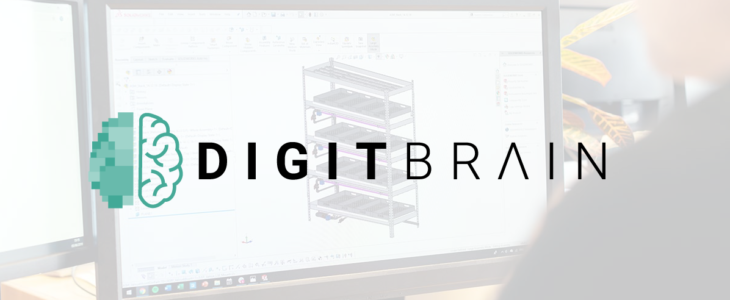 Direct support of SMEs with "Digital Twin" technology
DIGITbrain H2020 project for the direct support of SMEs with the "Digital Twin" technology, several experimental places will be awarded by open tender.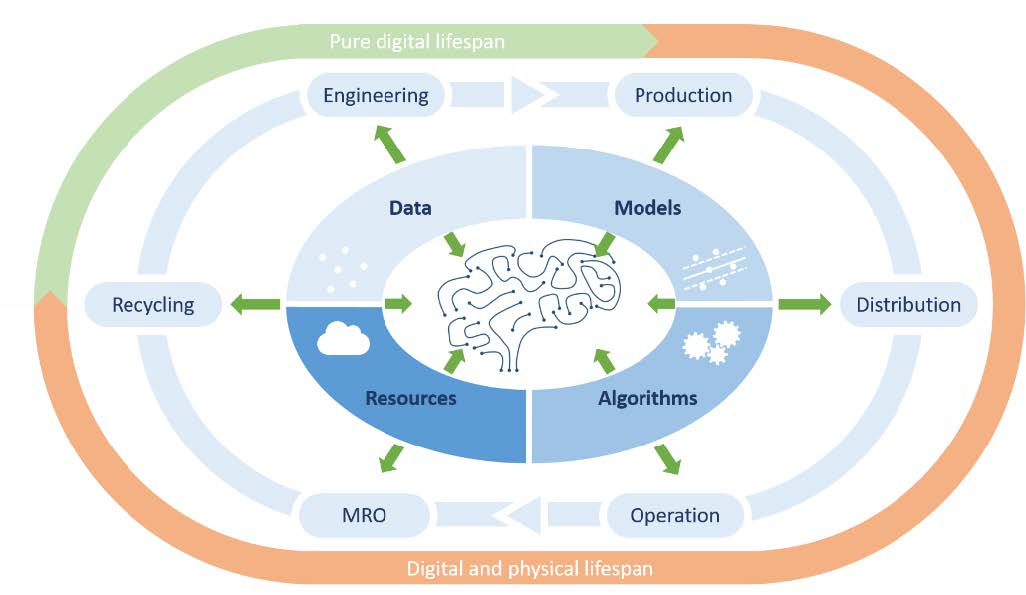 DIGITbrain and it's new concept
The "Digital Brain" is a completely new concept that extends the Digital Twin to fully cover the life cycle of industrial products and facilitates the configuration and orchestration of components related to an instance of an industrial product. DIGITbrain aims to enable small and medium-sized European manufacturing companies to benefit from AI-based manufacturing as a service (MaaS).
What is a Digital Twin? "Digital twins" are virtual reproductions of physical devices that data scientists and IT professionals can use to run simulations before the actual devices are built and deployed. They also change the way IoT, AI and analytics can be optimized and used more efficiently.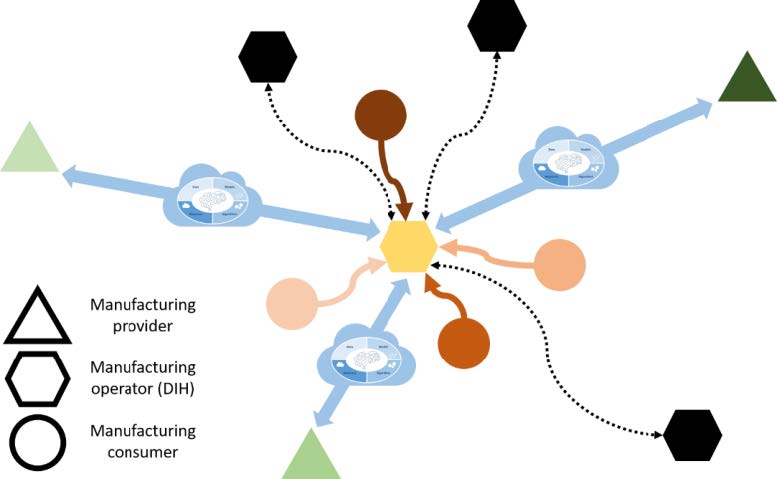 The goal of DIGITbrain
The aim of the project is to develop the "digital brain" that supports manufacturing companies with data and related AI-based optimization algorithms to create a whole new level of personalized and optimized manufacturing. The digital brain will collect and store data about production lines/machines used in factories throughout their entire life cycle.
With all this information used by artificial intelligence (AI) and data analysis applications, users will be able to customize and set up these machines whenever necessary for specific manufacturing tasks. This will enable a new digital manufacturing model called "Manufacturing as a Service" (MaaS) that supports the cost-effective manufacture of on-demand products.
Independent of individual providers
We equip DIGITbrain with a testbed platform, a seed of the CloudBroker platform to connect to various cloud and HPC infrastructures of different cloud providers. The integrated open-source cloud orchestrator and autoscaler "MiCADOscale" simplifies the complex implementation of applications, as implementations and runtime orchestrations of applications within the testbed environment can be automated.
emGORA - the secure digital marketplace for Europe. Access highly innovative applications and digital twins securely and use them for your own production. Simplify the optimization of products and processes and have a significant impact on your manufacturing costs.
The advanced CloudiFacturing project and its solution offer community areas, an area for demonstration of software solutions and a direct interface for direct execution of tested services. At a later stage, the results will be consolidated on several H2020 projects, so the novel concept MaaS will be available to every manufacturing company.
Do you have questions?
Contact us.
Discover the I4MS community
The EU initiative to digitalise the manufacturing industry. Visit the website.