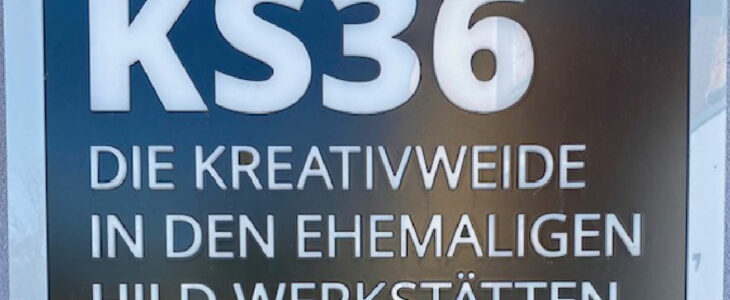 Goodbye Technology Center Duisburg, we moved on to KS36!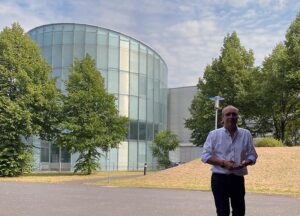 We are thrilled to share the news that we, cloudSME, have moved into the KS36 coworking space! cloudSME is a cloud-technology company engaged in European Research Actions such as the DIGITbrain project. cloudSME, an advocate for Open-Source technologies, helps businesses in Europe to adopt and implement meaningful digitization projects and strategies.
Our focus on the European capacity network and our understanding of market needs enable us to develop customised solutions that allow businesses to thrive in the digital age without the need for a complete restructuring. As the traditional office space in TECTRUM no longer met our needs, we knew we had to find a new workplace in Duisburg that suited our needs.
After researching various options, we found KS36, a coworking space located in Duisburg Neudorf that is known for its modern facilities, creative atmosphere, and sustainability focus. We were immediately drawn to the energy and inspiration we felt from the moment we stepped into the space.
Co-Working in Duisburg Neudorf
Since moving to KS36, a Coworking space for creative development, established by the Rheinschafe, we have found that the flexible nature of the coworking space has been a major benefit for us. We can choose where and how we want to work, whether it's a quiet corner for focused work or a communal area for brainstorming sessions. This has allowed us to be more productive and efficient with our time.
Moreover, being in a shared space has allowed us to connect and collaborate with other businesses in ways that wouldn't have been possible in a traditional office setting. We have shared resources, ideas, and experiences with others, which has led to new opportunities and partnerships that are helping us to grow our business. One of the things that really sets KS36 apart is its commitment to sustainability. The coworking space incorporates sustainable practices such as recycling, composting, and using energy-efficient lighting and appliances. It feels great to know that we are working in a space that prioritizes environmental responsibility.
Overall, our move to KS36 has been a great decision for our company. We are excited about the opportunities that come with being in this vibrant community, and we look forward to collaborating, innovating, and building new relationships. We believe that by being in a supportive and sustainable environment, we can achieve our goals and continue to make a positive impact on the world.
Are you on the road to Duisburg?
Then visit us at KS36 coworking space and get to know us and the possibilities of how we can digitalise your company better over a fresh coffee. Feel free to connect with Liza via LinkedIn.