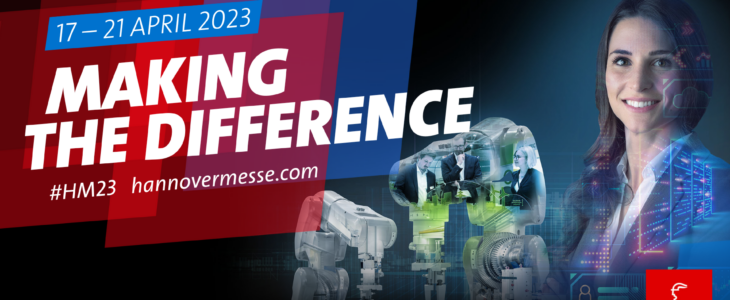 cloudSME Showcases Innovative DIGITbrain Solution and Digital Transformation Services at Hannover Messe 2023
Discover the Future of Digital Twin Technology for SMEs with cloudSME at Europe's Leading Industrial Fair, Hannover Messe 2023. Your ticket is on us! From April 17th to 21st, cloudSME will be presenting the innovative DIGITbrain solution, which aims to accelerate the development of Digital Twin Solutions in the manufacturing industry by democratizing access to advanced technologies.

Tailored Solutions that Help Businesses Adopt Meaningful Digitization Strategies
cloudSME, a German cloud service provider and a key partner in the DIGITbrain project, is excited to announce its attendance at Hannover Messe 2023. As a company focused on providing digital transformation consulting services and platform solutions. cloudSME collaborates with a European capacity network to develop tailored solutions that help businesses adopt meaningful digitization strategies, preferably with Open-Source technologies or platform solutions, like emGORA workspace.
By working closely with its capacity network, cloudSME harnesses the collective expertise of multiple branch experts to create customized solutions that address regional market demands and help businesses thrive in the digital age. Together, they support clients through each step of the digital transformation process, ensuring a smooth integration of new technologies and processes.
At Hannover Messe 2023, cloudSME, along with its capacity network, will showcase the progress and potential of the DIGITbrain solution, which offers numerous benefits to manufacturers, software providers, and machinery suppliers.

DIGITbrain focuses on the following key objectives:
Empower SMEs to harness their innovation potential and improve competitiveness by providing easy access to digital twin technology.
Accelerate the development and customization of digital twins using preconfigured components, streamlining the process for manufacturers.
Create new business opportunities for microservice, model, and manufacturing machine providers by enabling them to monetize their preconfigured components on the DIGITbrain platform.
Introduce a modular Digital Twin concept that extends throughout a product's entire lifecycle, allowing for on-demand customization and adaptation of machines for specific manufacturing tasks.
Promote the 'Manufacturing as a Service' (MaaS) business model, which facilitates remote, on-demand production of goods and optimizes the utilization of advanced manufacturing machines.
Exclusive Opportunity to Explore the Potential of the DIGITbrain Solution
Your Hannover Messe 2023 ticket is on us! We invite you to join us at Hannover Messe 2023 to learn more about the exciting possibilities of the DIGITbrain Solution and the collaborative digital transformation services they offer in partnership with their capacity network. We also prepared an exclusive, fantastic opportunity to explore the potential of the DIGITbrain solution and identify ways to integrate your offerings and expertise with the project. Send us a mail to receive your free ticket (or connect via LinkedIn with Liza)!
As a key project partner, cloudSME is uniquely positioned to provide insights into the platform's capabilities and potential impact on the manufacturing industry, as well as demonstrate its expertise in facilitating successful digital transformations.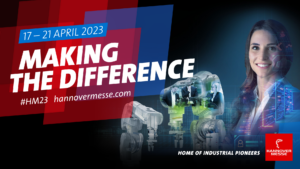 Find us at Hannover Messe 2023: Booth E18, Hall 17
Visit cloudSME's booth at Hannover Messe from April 17th to 21st, 2023, to experience the DIGITbrain project firsthand and discover how your business can benefit from this innovative solution and cloudSME's collaborative digital transformation consulting services. For more information or to get in touch with us or subscribe to the newsletter.
ECN Award Best Customer Project: Learn how we supported Co-Versatile by put their solutions into the spotlight.